The online wholesale catalogs of some companies, where you can see prices and place an order.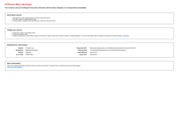 PRINCIPI MILANO
Luxury Brand
Atelier offering luxury Pure Cashmere 100% knitwear for men. Sweaters are made-to-measure or bespoke by skilled tailors, but there is also a pret-a-porter line of men's knitwear made from the finest cashmere, in many fashion colors. Private Label available to upscale boutiques
SPAZIOCINQUE
Manufacturers of a wide range of knitwear, men. women, medium high quality, both in basic that in fantasy. We manufacture garments very well treated in value for quality/price. Italian production makes use the best fibers and accessories. We work primarily on planned, and we hv a great experience for Private Label.